OMG Where have we been!!!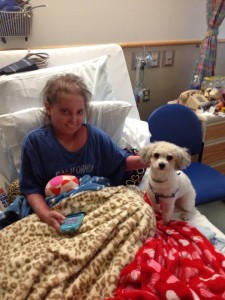 I am so sorry that we have not updated on the blog. I am lazy and use my FB to update, however, I was reminded by many, that I am not "friends" with everyone who wants info on Morgan. SORRY.
Goodness, since last summers report, Morgan's feet have done really well. Her circulation is still off, because she is not walking, but we are working on that. We were introduced to a new PT trainer, and Morgan has improved by 25% within 3 months of working with him! This is giving us the green light to have hamstring surgery to release the hamstring and get her leg straighter to help her start standing and hopefully walking.
Morgan started a new school last year, Haverford Friends. Last year was a little rough with the commute, new kids, and still feeling quite tired with her medications. This year she is feeling stronger, and participating and really starting to enjoy her time there. The school has been fantastic with modifying Morgan's schedule (she goes in later), and helping with her schoolwork, whether it's having her listen to books on tape, or enlarging the font for her to see better. The teachers even take notes for her if necessary!
We had a little set back with Morgan's lungs in the Fall. She was diagnosed with bronchiolitis obliterans. It's a lung disease, that she will have for the rest of her life. It kept us in the hospital for a couple of weeks. Her PFT's or pulmonary function (lungs), are currently 15%…you and I operate at 100%. Yet, somehow her body has adapted, and she keeps on keeping on! It upsets her that she can't get a full breath to sing the way she used to, but I hear her sometimes singing to her music, and she still sounds sweet as ever to me. We were approved for what I call a shaking vest, that she wears every morning (and supposed to do at night as well…cough cough), to help keep the fluids out of her lungs. The coughing she goes through is heart breaking.
However, last week we went in the pool for the first time in over a year!! Baby steps with her knee issue, and her skin being finally healed. We plan on trying to make this a weekly outing to my parents condo on the weekends (they have an indoor pool)! Morgan was a bit scared…me too… I had to put on a bathing suit!!!!!!
Today Morgan is at her plethora of doctor appointments…cardiology, oncology and pulmonology. March 26 we go in for the hamstring release, and will be admitted to the Seashore House for immediate intense PT. Doctors tell us we will be in for 2-3 weeks.
Morgan is currently getting ready to become a Bat Mitzvah in June, and then camp in July! These are the things that keep her focus forward. Sorry for not writing for so long, we will try and keep all in the loop with the strides Morgan has been making.